After having spent 18 years performing for Barcelona and lifting just about every trophy at club level there is to win, Xavi Hernandez would later go on to join the Qatari outfit Al Sadd.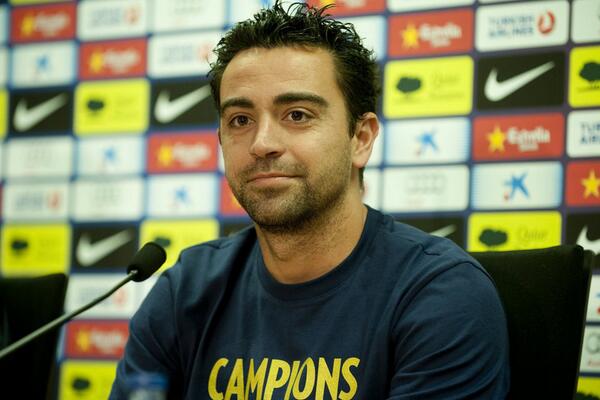 During his time spent in Camp Nou, Xavi became one of the most highly rated midfielders in the world of football as his influence in the Spanish club cannot be overlooked.
It was thanks to the combination of: Lionel Messi, Andres Iniesta and Xavi Hernandez that Barcelona became one of the most dominant teams in Europe.
Even though Xavi is no longer a player of Barcelona, the experienced player is still up to date with everything that goes on involving his former team and there are rumors going on claiming that he could make a return to Camp Nou maybe as a coach or become part of the staff team as his time as an actual player is almost up.
The summer transfer window of 2017 recently shut down and Xavi Hernandez believes that Barcelona could have done a much better job as the experienced midfielder gave his thoughts concerning the summer transfer activities of his former club.
"Barca still plays really good football but they could have signed better. They've fallen asleep because five or six years ago they had the best players in the world for Barca's system. Now, for that system, they have five or six players: Andres Iniesta, Jordi Alba, Lionel Messi, Gerard Pique, Luis Suarez, SergioBusquets"
"But Barca should have 11 for that system. Before, you wouldn't see anyone play and say: 'He'd be good at Barca.' That's because they were already there. They have signed players that don't fit that system" Xavi Hernandez said as he voiced his thoughts concerning Barcelona's summer transfer window.
Neymar, CristianTello, JordiMasip and Jeremy Mathieu left Barcelona in the summer while Dembele, Paulinho and Deulofeu made their way into Camp Nou as new arrivals.