The former Barcelona midfielder Xavi Hernandez claims that superstar Lionel Messi is not the kind of player to involve in simulation or any other form of cheating.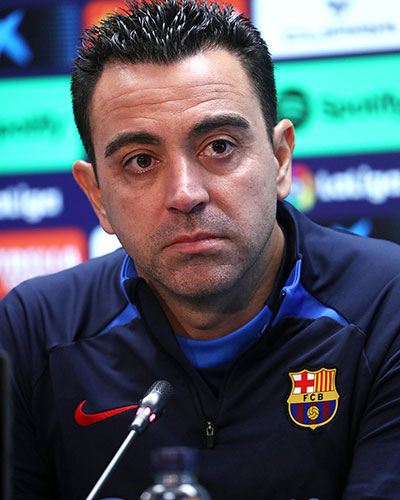 Messi has come under fire recently after playing the role in the sending-off of Atletico Madrid defender Filipe Luis when the two teams met each other back in January. The defender claimed that Messi gets preferential treatment from the referees due to his stature in the game. Xavi dismissed those suggestions claiming that Messi is someone who is desperate to play in every game and does not get involved in playacting of such sorts.
Xavi was already a first-team regular when Messi was just coming through the ranks. However, he formed a bit devastating partnership with Messi over the last five years and it saw them lift numerous honours both at a club level and at international level. There have been extraordinary players have been accused of getting unfair advantage in the game. The likes of Diego Maradona, Pele, and Cristiano Ronaldo have all been not exceptions to the list. However, there is a feeling that Messi is one of the few who likes to stay on the pitch even when he is being harassed by opposition.
"Messi is a good person. He is always nice, he is honest and he does not cheat.He has never disrespected anyone on the pitch. His behaviour is exemplary.He is a humble guy, who is very professional and hates to lose. He is the best player in the world in all aspects. I told him to get more involved and he now does it naturally.He is addicted to the ball. He is sad when he cannot play," said Xavi. This has not been Messi's greatest season by any means, but he would still end up with a league title to his name.