Former Spanish football Alfonso Perez has asked Barcelona defender Gerard Pique to quit international football in the shirt of Spain due to his political beliefs, according to reports.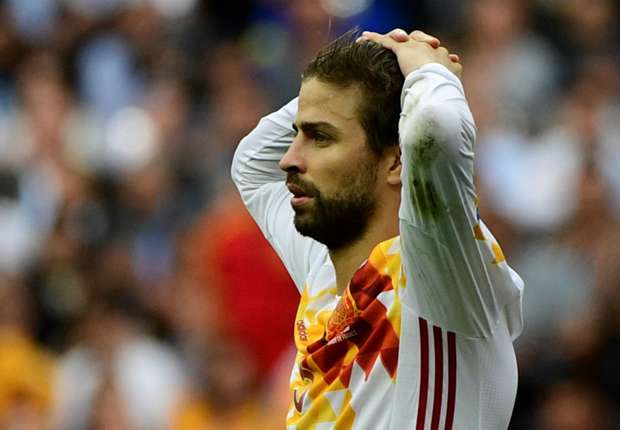 Perez, who used to play for Barcelona and Real Madrid, asked the player not to make himself available any longer as he wanted Catalonia to get independence from Spain. Pique has said that he would retire from international duty after the 2018 World Cup. He is openly supporting a referendum on the independence of Catalonia. He was accused of cutting the flag of Spain off the sleeves of his kit.
Perez compared Pique's action to that of former Barcelona manager Pep Guardiola who played friendly games for Catalonia during his playing career without renouncing the Spanish national team.
"It would have been most honest if Guardiola, being such a Catalan, would have renounced the Spanish national team. I am not against the Catalans. My son was born in Barcelona and if I was radical he would have been born in Madrid or Seville. I have nothing against Catalans, but I do against those pushing for independence," Perez said. Continue reading →