Despite Spanish side Barcelona opting to go for different other managers in their recent coach appointments, rumors keep making the rounds that the club will later in the future hire its former player Xavi to become its coach.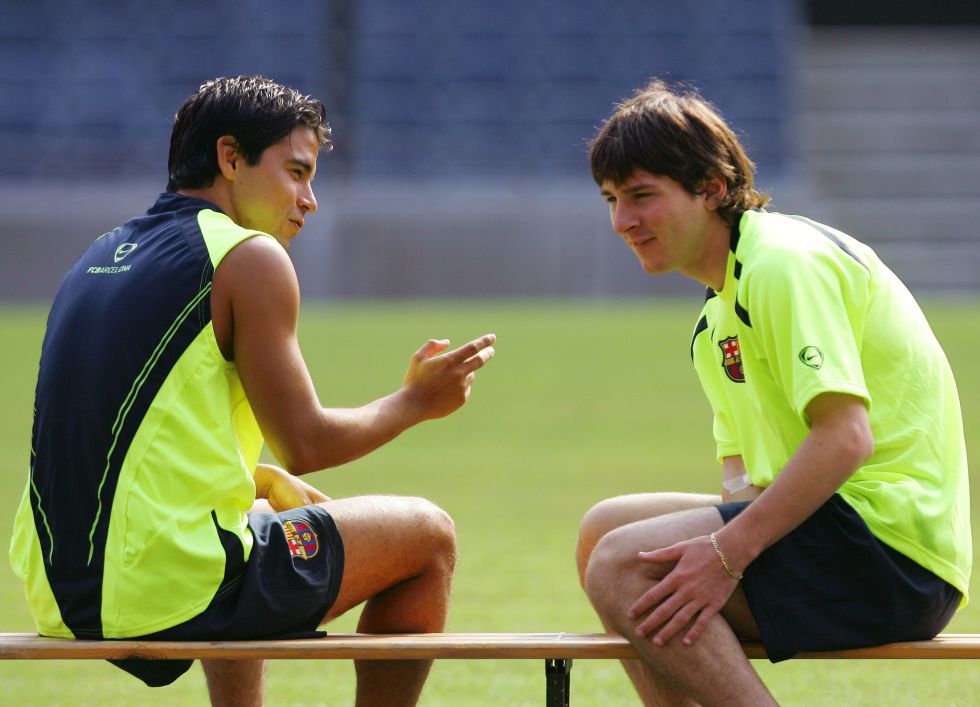 Xavi is the current manager at Qatar side Al Sadd but the rumors suggesting that he will one day coach Barcelona can't stop circulating. A lot of former players have kept making the same prediction and the recent addition to that list is Javier Saviola.
Saviola says it is an inescapable future occurrence for Xavi to manage Barcelona and claimed it is in the former midfielder's DNA. Xavi hung his playing boots as a Barcelona midfielder and legend and went straight into management after being entrusted with the Al Sadd team in the Qatar professional football league.
Since taking up the job in 2019, Xavi has done a great job and impressed the club's bosses in the process. Despite joining the club as a fresh tool, he has quenched all doubts about him flopping already.
He has created a playing culture at Al Sad that is similar to the pattern of play that was adopted by Guardiola at Barcelona. However, it is believed that he is currently adding more experience to his CV just to fit into the Barcelona system when he finally returns to take charge at his former club.
Different reports claimed earlier in the year that before the appointment of current Barcelona boss Ronald Koeman, the club approached Xavi to become the successor of Quique Setien who was fired some months ago. However, Xavi declined the offer and instead decided to remain in Qatar.
January 24 next year will see Barcelona hold elections to appoint a new president and part of the candidates in the running for the post claim they look forward to bringing Xavi back to the club.
Tags: Javier Saviola