At the age of 37, the playing career of Xavi Hernandez is reaching it's final stages but the Spanish midfielder who is currently performing for the Qatari based club Al Sadd has stated that he wants to do a number of things to continue being involved and helping the world of football even if its no longer as an actual player.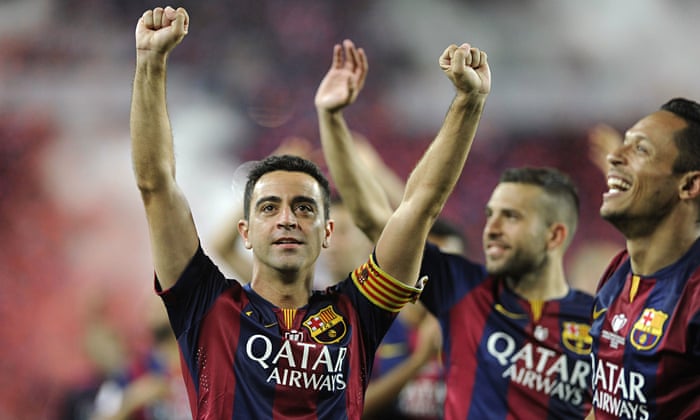 Xavi Hernandez joined Al Sadd on May of 2015 but a few of the reasons of why he decided to make this move is due to the fact that the veteran midfielder would also become the ambassador for the 2022 FIFA World Cup.
The experienced player is also earning his coaching badges as Xavi Hernandez is not showing any signs of slowing down even if his contributions might not be in the actual pitch in itself, the Spanish midfielder does want to remain relevant and influential in football at least in some one way or another.
"I'm not just in Qatar to play football. I want to be a coach.My objective is to work and help Qatar in the 2022 FIFA World Cup. I want to go far. Of course, it's an option. It's an option which I would like. It's an objective to help them have a good World Cup in 2022, and then in my mind I have it to come back to Barcelona. One of my dreams in the future is to coach FC Barcelona." Former Barcelona player Xavi Hernandez said after joining Al Sadd as he said that he wants to do much more than just play. Continue reading →